Events
The biggest live escape game is transformed into a birthday party exclusively for you!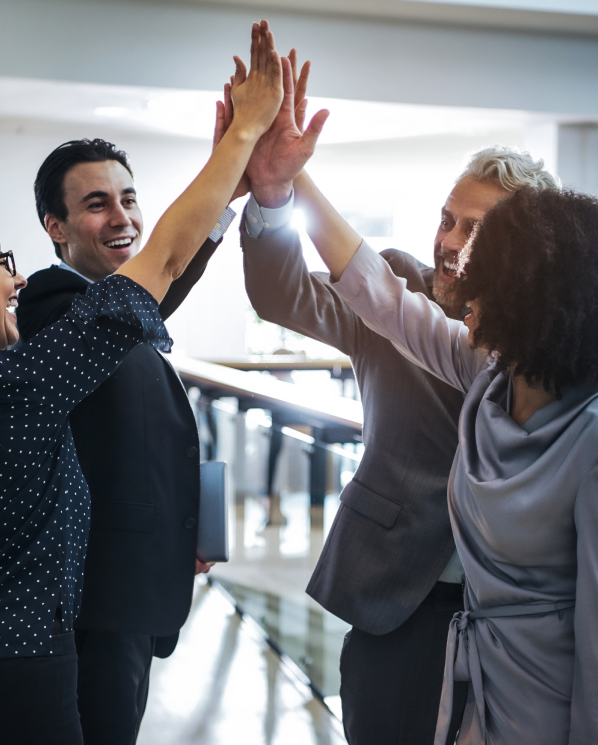 Your benefits
The true key to success in the games is effective communication. Each team has to organize player's thoughts and decide how to proceed – this happens countless times throughout the game. Teams that work through their ideas together have a higher chance of success than teams that try to tackle problems as individuals.
Being stuck in a very unusual situation, the team has to work together to achieve success. Every team member becomes a valuable player who can come up with the solution for the next task and help the whole team. This increases collaboration and trust inside the team by demonstrating that working together is much more effective than alone.
After completing our escape games, colleagues open for each other from a new perspective. They have fun while using their talents that may not show in their day-to-day office routine. This exercise makes employees happier overall and motivates them to work closer with their team and communicate easier when coming back to the office.
Why organize a Team Building event?
Communication
01
Collaboration
02
Productivity
03
Creativity
04
Team Building
05
Problem solving
06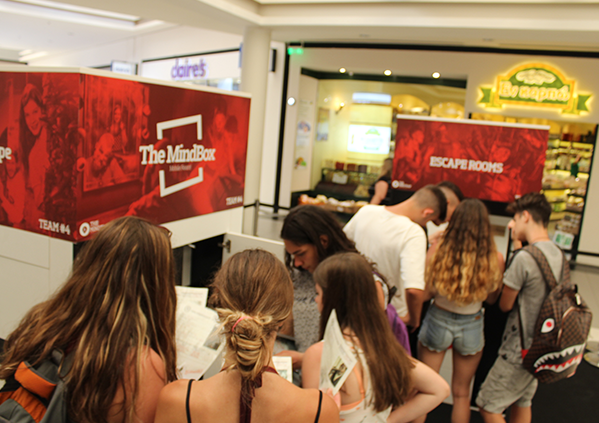 MindBox Mobile Game
The MindTrap breaks out of its branches escape rooms! After the tremendous success of the mobile game The Box, which traveled all over Greece and became an attraction for over 10.000 people, we introduce you The MindBox!
Four teams. Similar game. 40 minutes. Which team will face the challenges and solve the riddles first? The MindBox is the perfect choice for an outdoor escape game, that can entertain up to 30 people of all ages every 30 minutes. The perfect solution for conferences, shows, events, branding campaigns!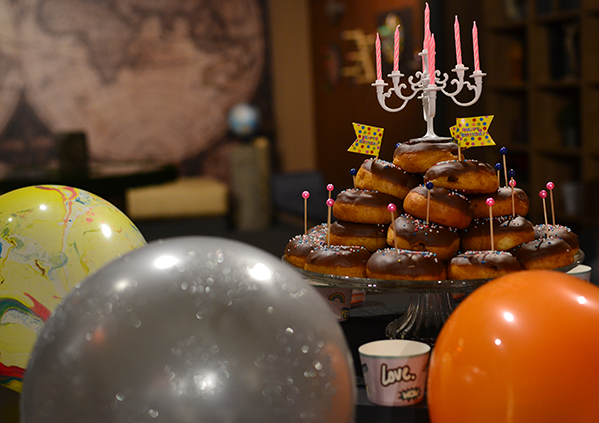 Venue For Hire
Our branches can offer a variety of services and host your ideas and dreams in many occasions. Feel free to contact us in any event occasion you are about to plan.
Business presentations, staff drinks, marriage proposals, school excursions, outdoor games and any event format of your desire can come true in the most entertaining and immersive way.
Players photos